The Book About the White House's Dining Experience
Sharing Over 100 Recipes Prepared for First Families
Sharing the Fundamentals of Quality Cuisine and Dining
If you are looking for someone to speak at a corporate event, judge a culinary challenge, headline a Charity theme gala event, or for a private dinner party: Chef Moeller will elevate the experience of any gathering.
Chef John Moeller is a member of the elite corps of chefs who has served in the Executive Residence of the White House from 1992 until 2005, preparing très soigné cuisine for Presidents (starting with President George HW Bush, President Bill Clinton and President George W Bush), First Families, and their guests. He is noted for his trademark use of fresh, healthy ingredients in dishes inspired by his classical French training with an
American twist.
Chef Moeller can offer a behind-the-scenes look at the workings of the White House. As a chef at the White House, he was close to the First Family and can share his personal and professional anecdotes from private dinners, memorable State Dinners, and 9/11. His talks are tailored to each event and can include cooking demonstrations. White House-themed menus can be recreated. His Book Dining at the White House would make a great gift for your guests, and he will have it available for sale and signing.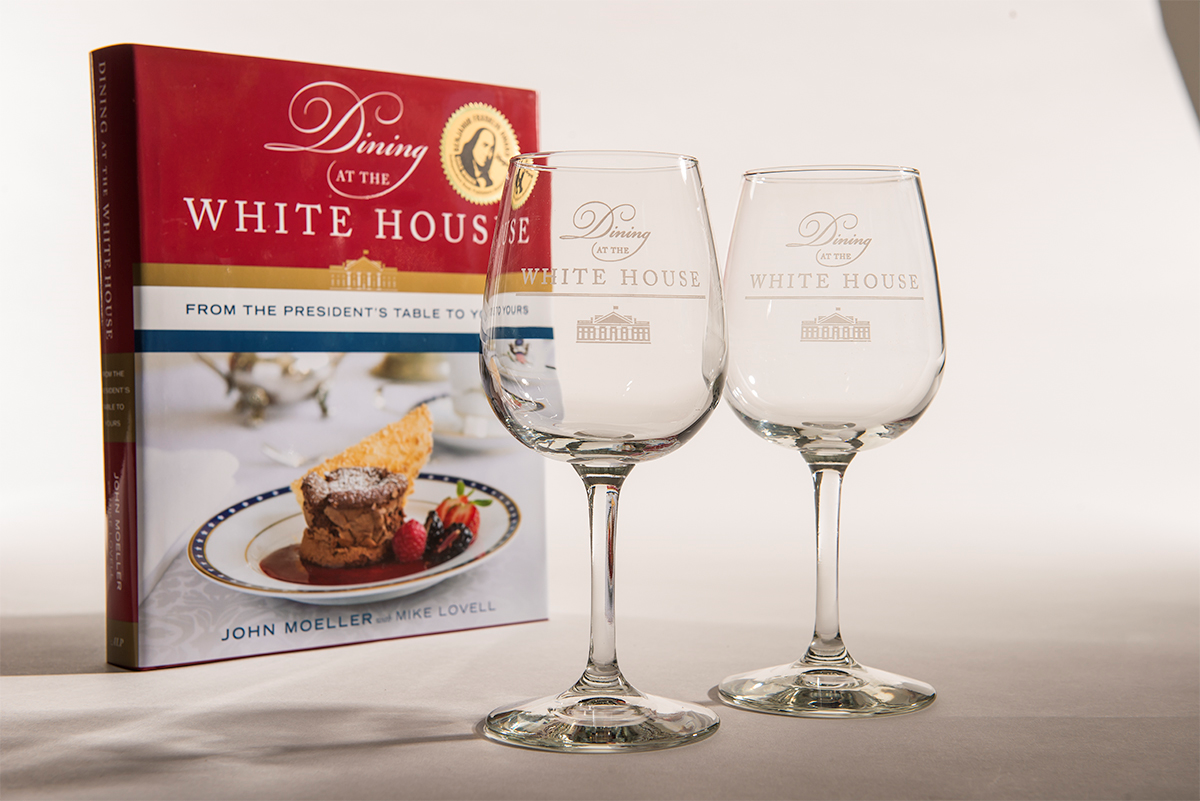 Presidential buff or foodie!
A must-read for any Presidential buff or foodie! This book provides an insider's view of what it is like to dine at the White House and describes Chef Moeller's most memorable moments cooking for three First Families. It includes recipes for one-of-a-kind dishes featuring his trademark use of fresh, seasonal ingredients inspired by his classical French training with an American twist. Useful chef notes help adapt fine French cooking techniques for the home cook.
You can contact chef Moeller to purchase his book, and he can personalize and ship it to you.