Lancaster's White House chef to appear on 'Doctor Oz' show Friday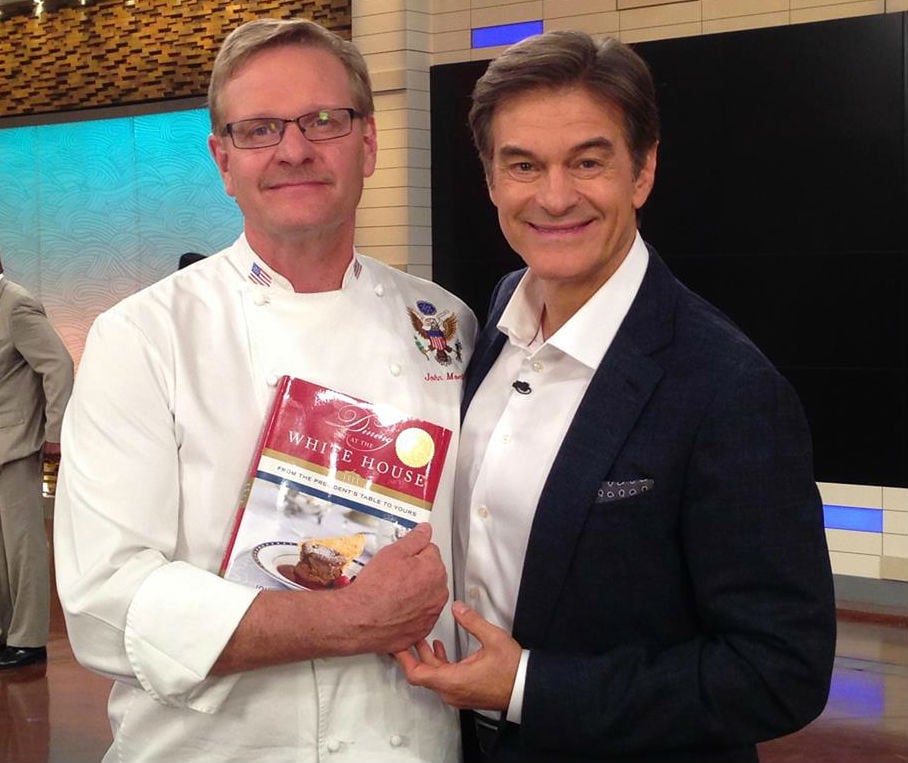 Courtesy of LifeReloaded Specialty Publishing
Lancaster caterer and former White House Chef John Moeller will appear on "The Doctor Oz Show" on Friday as part of a segment on the election.
Former White House Chef John Moeller, and Lancaster County's penchant for pot pies, will be in the spotlight Friday when Moeller is scheduled to appear on the nationally syndicated program "The Doctor Oz Show."
Moeller's appearance is part of a politically themed segment on the show, which covers such issues as whether the election season is raising people's blood pressure. On the episode, Moeller makes his Lancaster County Pot Pie with show host Dr. Mehmet Oz.
The show was taped in early September in New York City, says Pamela Haines of LifeReloaded Specialty Publishing — publisher of Moeller's cookbook.
Moeller, who runs State of Affairs Catering in Lancaster, cooked for the families of presidents George H.W. Bush, Bill Clinton and George W. Bush and their White House guests.
On "Doctor Oz," Moeller talks about what kind of food he prepared for those presidents. Clinton and George W. Bush especially liked the pot pie he prepares on the show, according to Moeller.
Moeller, a Lancaster native, is also the author of "Dining at the White House — From the President's Table to Yours," which contains memories and recipes from his White House years.
Oz, along with Dr. Michael Roizen, write a syndicated health column that runs daily in LNP.
"The Doctor Oz Show" airs locally at 3 p.m. on WGAL channel 8, and also at 1 p.m. on Philadelphia Fox affiliate WTXF, channel 23.
---
Archives